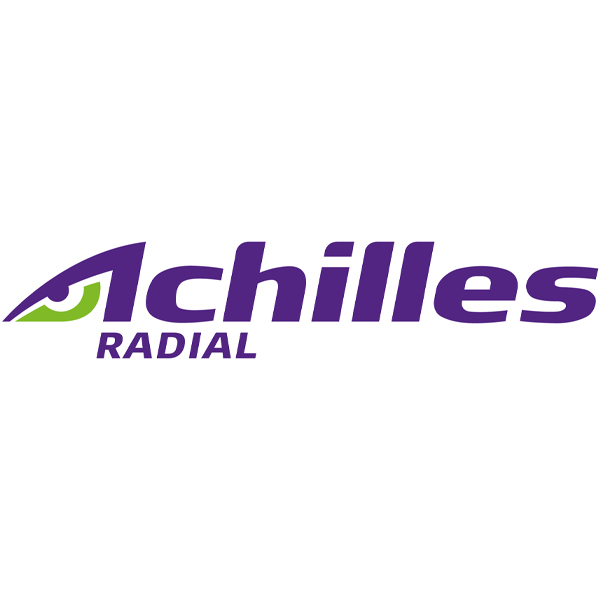 Achilles was born out of Indonesia's tire manufacturer factory, PT. Multistrada Arah Sarana, or MASA. Grown and continuing to thrive in the global era, MASA building currently owns 55 hectares and 128 hectares areas all located in East Cikarang. Fueled by ambitions, Achilles and Corsa stepped on the gas in market competition.
Through quality and reliable products and the best services, Achilles produced Passenger Tire, Commercial Tire, Truck and Bus Tire, Competition Tire, and Industrial Tire, which are now famous and commonly used in the international market. Achilles was launched to rival world-class competitor tires.
MASA proved its credibility by continuing to innovate with technologically-advanced and foremost products. Achilles Ultra High Performance (UHP), a product that is processed through modern methods, received many positive responses when first released. Even winter tires are now produced for the needs of consumers in northern climates. MASA is continuously committed to providing state-of-the-art tires for all consumers.
We want to contribute a sense of confidence and optimism in the company's future. Through experience, wisdom, and visionary management, MASA continued to define a map of automotive tire market trends throughout the world.
Mission Statement: "To Make a Prosperous & Better World"
Vision: "To Be a Leader & Trend Setter in the Tire Industry"
Core Values: Spiritual, Honest & Responsible, Synergy, Proactive and Loyal
Achilles is made in Indonesia by PT Multistrada Arah Sarana, which was established in 1991. Launched in 2005 and starting out in the replacement industry, Achilles has developed a trusting relationship with affiliated companies becoming OE providers for Mitsubishi Motors, Hyundai, Daihatsu, Hino, and Proton in Indonesia. Achilles was able to capture 15% of the market share in Indonesia and, additionally, had market coverage of 89 countries by the end of 2012. As a growing factory, Achilles is committed to providing the best tire for all the markets around the world.